COVID-19 Resources & Updates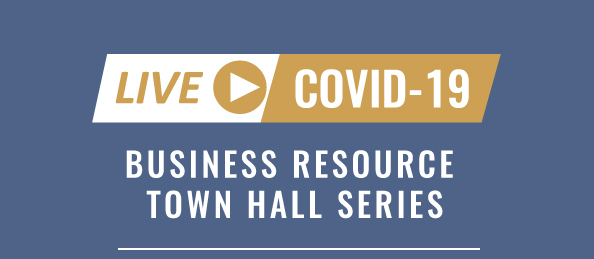 Recorded Live-Thursday, September 17 
This week's session was presented by Meagan Blair from the Port of Walla Walla with updates on Round 2 for the Working Washington Small Business Grants.
Safety Plan Template for Businesses in Phase 3
Gov. Jay Inslee released a template for businesses in Phase 3 of the Washington "Safe Start" plan. Each business or entity operating in Phase 3 must develop a written safety plan outlining how its workplace will prevent the spread of COVID-19. A business may fill out this template to fulfill the requirement or may develop its own safety plan.
View Safety Plan
Template is also fillable for your convenience.
Materials & Templates for your Business
The Chamber has put together a set of tools that are available below. If you need further assistance or resources, please contact the Chamber at 509.525.0850 or email info@wwvchamber.com.
Business Resource-Live Town Hall Series
Searchable Member Directory: Need help finding a trusted business? Search our member directory by company name, keyword search, industry, employee size or zip code.
Trusted Community Partnerships: We've formed partnerships with trusted organizations to help you get more value from your membership. These organizations include; The Downtown Walla Walla Foundation, Visit Walla Walla, Walla Walla Wine Alliance, City of Walla Walla and Walla Walla County.
Industry-Specific Resources: We know that each industry has its own needs and interests. We pull together industry-specific topics and resources to help your business.
Small Business Resources: We work closely with the SBDC and offer the latest resources and information to help your small business thrive in the Walla Walla Valley.
Promotional Resources: We offer many ways for members to promote their business and gain exposure. If you are a Chamber member, you have access to tools that help your business get information out to the community in an efficient way.