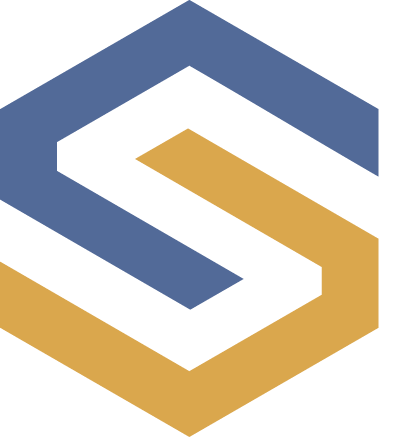 The Business Summit is a three week series held in April with the purpose of providing educational resources and professional development.  Each session is presented by a local leader or business professional and may be offered virtually or in person.  Attendees can customize their own Summit Experience by choosing the courses that work best for each individual.
2023 Walla Walla Business Summit
April 10- April 28
Each week will provide an in-person session and at least two virtual sessions.  Topics will range from City/Port updates, Leadership, Social Media, Recruitment, Wellness, ChatGPT, Business Continuity and more.
Each session will have a separate registration.  Register for each session you would like to attend.  Virtual sessions will be through Zoom Webinars and will also be streamed on Facebook Live.  There is no cost to register or attend any of the virtual sessions.
In-person sessions may be registered for individually or a pass may be purchased at a discount to attend all three in-person events.  Passes may be purchased through any of the in-person registration links (once you have purchased a pass you do not need to register under the other in-person events).  Passes will be assigned to the individual listed during registration and will not be interchangeable.
Chamber Connect: State of the Cities and Port
Wednesday, April 12
12:00 pm- 1:00 pm
Marcus Whitman Hotel & Conference Center
6 W Rose St
Walla Walla, Wa 99362
Join us to hear from the City of Walla Walla, the City of College Place, and the Port of Walla Walla as they review accomplishments, updates, and changes that have occured, are occurring or will be occurring.
Registration has closed for this event
ChatGPT and The Future of Business

Wednesday, April 19
12:00 pm- 1:00 pm
The Courtyard by Marriott
550 W Rose St
Walla Walla, Wa 99362
Presented By: Paul Bowen, WA SBDC
The new chatbot created by OpenAI has exploded over night, but has left many wondering how this will effect the future of business.  Join, Paul Bowen, as he provides some clarity on the subject:
• What is it?
• How does it work?
• How can I use it to help my business?
Registration has closed for this event
WorkHappy: Laugh More

Tuesday, April 25
3:00 pm- 4:00 pm
Gesa Power House Theatre
111 N. 6th Ave
Walla Walla, Wa 99362
Presented By: Greg Kettner, WorkHappy Nation
Laughter is the best medicine, even at work.  Greg will share fun stories and practical advice that will allow you to start working happy today.   You'll learn how to go from stressed to self-care, from lonely to a sense of community, and from being disengaged to productive with the WorkHappy Culture.
We invite participants to join us in the lobby at the conclusion of the event for a reception and an opportunity to meet some of our Business Summit presenters.
Registration has closed for this event
Social Media for Lead Generation

Thursday, April 13
2:00 pm- 3:00 pm
Zoom Webinar &
Facebook Live
Presented By: Sarah Magill, The Reel Sarah
Social media is so much more than trending dances and cat videos. By leaning into strategies and channeling that traffic, businesses can gain the attention of their dream clients, build a community of raving fans and channel it all into their business. Many of us feel the pressure to keep up and produce volumes of content, but without a strategy to get those leads off social media and into our databases, the momentum fails to bridge the gap from the digital into the real world. This presentation showcases examples of businesses that have successfully adapted these strategies and covers some simple tactics businesses can use to pivot their social media strategy into a lead generation and nurturing piece of their marketing efforts.
Leadership Development That Leaves a Legacy
Friday, April 14
10:00 am- 11:00 am
Zoom Webinar &
Facebook Live
Presented By: Paul Casey, Growing Forward Services
Paul will discuss why it's crucial to have a Leadership Development plan, what the essentials of leadership development are, and the 3-legged stool of leadership development: On-the-Job training, continuing education, and mentoring/coaching.
Business Continuity Planning

Tuesday, April 18
10:00 am- 11:00 am
Zoom Webinar &
Facebook Live
Presented By: Liz Jessee, Walla Walla County Emergency Management Department
After a disaster 43% of affected companies never reopen and 75% of affected companies without business continuity plans fail within 3 years. That's why planning is so important. Continuity planning is about being prepared, whether it's for man-made or a natural disaster. Having a continuity plan in place ensures that a business is prepared to react to and recover from a business disruption with minimal impact to their business.
The discussion will include information about:
What is business continuity planning?
Why is business continuity important?
Business continuity planning overview
What resources are available to help with business continuity planning
Get More Done... with Interns!

Thursday, April 20
10 am-  11 am
Zoom Webinar &
Facebook Live
Presented By: Nadine Stecklein, Whitman University
Internships allow companies and organizations to invest in their own future success and discover new talent and future leaders. We will discuss how internships can help employers develop a skilled, talented and diverse workforce. We will explore how employers can create mutually beneficial relationships with interns and employees through internships. We will also discuss how employers can create effective strategies to promote and support these programs and hear from employers who have successfully implemented these programs and gain insight into how to make them work for you.
Hey Neighbor Neighbor!

Wednesday, April 26
11:00 am- 12:00 pm
Zoom Webinar &
Facebook Live
Presented By: David Lopez, Walla Walla University
The Hey Neighbor Neighbor program was created to engage individuals in creating community solidarity based on intentional togetherness, next-step action, and meaningful connection. David will talk about where the idea for the program came from and how businesses can utilize it to help build stronger relations within the communities they do business and the potential for team building opportunities.
Experiencing Burnout? Tap it Away!
Thursday, April 27
10:00 am- 11:00 am
Zoom Webinar &
Facebook Live
Presented By: Tamey Greene, MBSFit Coaching
Is your life, health, and/or relationships suffering from burnout? Whether you're feeling the effects of stress and burnout from your job or in your personal life, EFT (Emotional Freedom Techniques) can help. Join Tamey for this interactive workshop to learn a technique that is simple to do and you can take anywhere. You can even teach it to your family and friends!
In partnership with the Downtown Walla Walla Foundation, we are adding a "Mirco Sessions" series to this year's Business Summit.  Each week we will have one session that is specifically targeted to new and start-up small business.
Panel Discussion with Local Small Business Owners

Tuesday, April 11
10:00 am-11:00 am
Zoom Webinar &
Facebook Live
Moderated By: Paul Bowen, WA SBDC
Panelists:  Jess Portas, The Refinery
Annelise Page, Annelise Page Photography
Bill Weed, Walla Walla Beer Parlor
Paul Bowen will lead the conversation as we hear from three local business owners on challenges they faced at all stages of starting and running a small business, how they overcame those challenges, what they wished they had known when they started, and why they love being an entrepreneur.
How to be Bankable as a Small Business

Monday, April 24
1:00 pm-2:00 pm
Zoom Webinar &
Facebook Live
Presented By: Kim Heidenrich, Columbia Bank
Kim Heidenrich, of Columbia Bank, will discuss what documents you need in order to establish your Business Account and how to build your banking relations in order to be lendable in the future as you expand your business.
Thank you to our 2023 Sponsors!