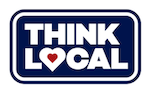 Shop Local

Submitted by Kathryn Witherington, Dowtown Walla Walla Foundation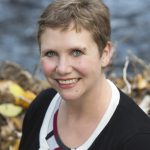 You've heard it before, and we'll say it again: spending money locally is the key to economic vitality and, in the wake of Covid-19, the quickest path to economic recovery. As the holiday season approaches, you'll hear a lot about why you should shop local. Here are a few reasons that we choose to spend our dollars locally.
It feels really, really good. Instead of sitting along scrolling through countless items on a device, you get to interact with a neighbor who has poured their heart and soul in to their business. You get to help support their dream and, in turn, they support the dreams of our community. Small businesses donate 250% more than large businesses to community causes. They support our sports teams, our local charities, and our local economy. Not ready to shop in person? Most of our small businesses have an online presence as well, with many offering local delivery (some even gift wrap!).
- It comes with a personal touch. A small business owner and their employees are intimately familiar with the items in their stores, and can help you find the right gift at the right budget for the special person in your life. Not sure where to start? Contact the Downtown Walla Walla Foundation for a personalized gift recommendation from a local store through our Gift Local Gift Line.
-There are no supply chain hold-ups when you shop local. The shipping dates on online orders are getting longer and longer. That "perfect gift" from an online list isn't so perfect if it doesn't end up in your home on time. And even if it does arrive in time, the money you spent on it has left our community forever. A dollar spent locally cycles through the community 7 times, touching many lives in the process.
-It's not an all or nothing commitment. You can shift the way you shop. Sometimes, the perfect gift for your loved one can only be found online, and that's okay! Buy that one perfect gift online, and then get your stocking stuffers, your hostess gifts, and your other presents locally. By shifting just 10% of your purchases from big box stores or online to locally owned, you can make a significant difference in the local economy, and in the hearts of our small business owners.
Our community has been showing up in ways big or small since March 2020, when Covid-19 impacts first began to ripple through Walla Walla. This holiday season, you have the chance to do so again. Shop local, think local, and love local. We promise you'll find something magical.