Welcome to the Walla Walla Valley Chamber of Commerce
GENERAL ELECTION CANDIDATE FORUMS
The Walla Walla Valley Chamber of Commerce, along with the AAUW and Walla Walla Association of Realtors will be hosting the 2022 Candidate Forums. This event will be held via Zoom over two nights and live-streamed via the Chamber's facebook page. Those wishing to ask questions must register and participate via zoom. Each night will have a separate registration so remember to register for both events.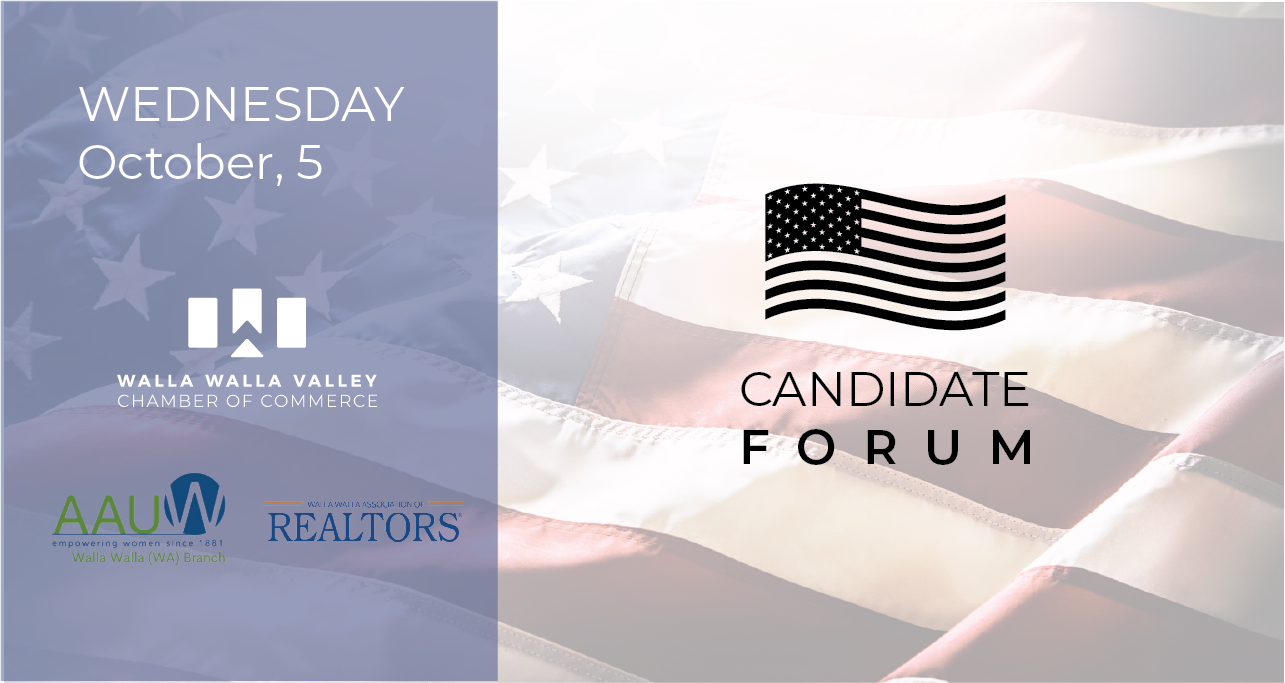 State Representative Position 1
Mark Klicker, Jeff Strickler
Auditor
Marjorie Denton Sanborn, Karen Martin
District Court Judge, Part Time
Jared Hawkins, Nicholas Holce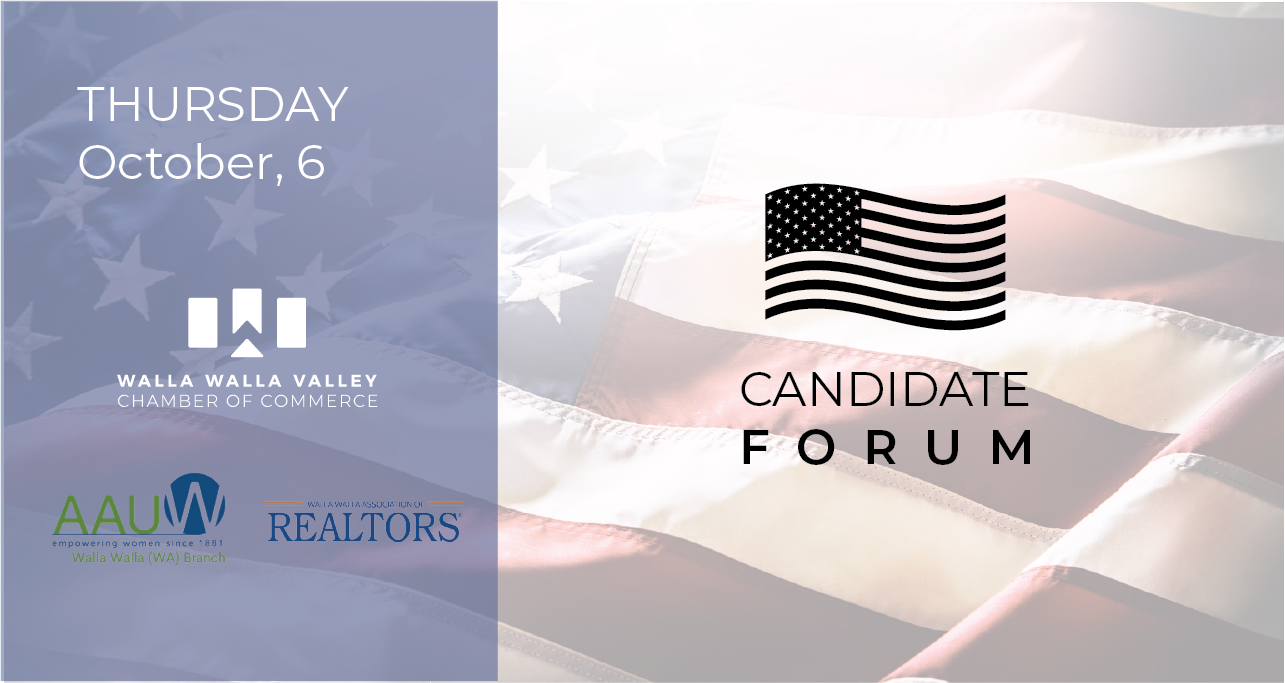 State Representative Position 2
Jan Corn, Skyler Rude
 Prosecuting Attorney
Michelle Morales, Gabriel E Acosta
County Commissioner District 3
Darren Z Goble, Gunner Fulmer, Danielle Garbe Reser
CATALYST. CONVENER. CHAMPION.
Serving the Walla Walla Valley since 1875, the Chamber is a catalyst for business growth, a convener of leaders and influencers, and a champion for our community.