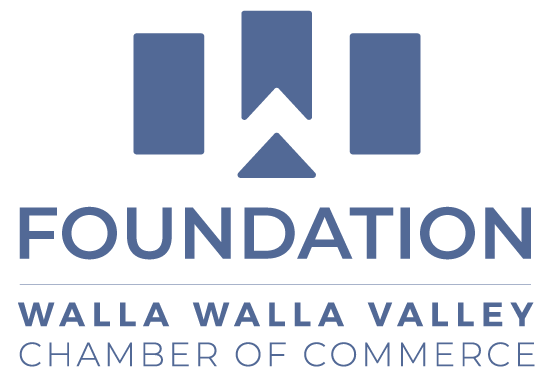 Expanding Opportunities:
Introducing the Community Development Fund (CDF)
We are thrilled to announce a significant step in our commitment to the Walla Walla Valley community. In celebration of our 25th anniversary, the Walla Walla Valley Chamber Foundation is launching the Community Development Fund—a new initiative that promises to empower entrepreneurs and small businesses in our region.

The CDF is designed to provide valuable resources to entrepreneurs and small businesses with 1-5 staff members. Through several grant cycles each year, we will offer financial support for various aspects of business development. Some of these grants will focus on marketing strategies, while others will facilitate the expansion of existing programs.

We understand the importance of community support in making this program a success. The funds for the Community Development Fund will come from multiple sources. A portion will be contributed from our own financial resources, a testament to our unwavering commitment to the Walla Walla Valley community.

We invite you to explore the exciting possibilities that the Development Fund holds for your business or entrepreneurial venture. If you're interested in learning more about this project, have questions, or would like to inquire about the grant application process, please don't hesitate to reach out to us at CDF@wwvChamber.com.

The Walla Walla Valley Chamber Foundation has always been dedicated to supporting our community's growth and development, and the launch of the CDF represents another step in our ongoing journey. We look forward to collaborating with local entrepreneurs and small businesses to help them achieve their goals and contribute to the continued success of our beloved Walla Walla Valley. Together, we can build a stronger and more prosperous community.